See on Scoop.it – Cultural evolution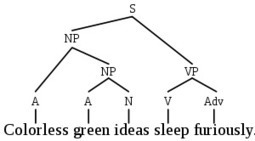 Chomsky and the evolution of language
libcom.org (blog)
Noam Chomsky recently appeared on the Skeptically Speaking podcast to discuss the evolution of language.
Tom Uytterhoeven's insight:
Not only Noam Chomsky, but also Terrence Deacon, and Con Slobodchikoff are interviewed here on the biological roots of language. Definitely an interesting tape, takes about one hour to listen to.
See on www.libcom.org