See on Scoop.it – Cultural evolution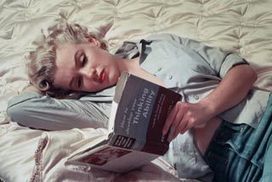 Reading Chekhov for a few minutes makes you better at decoding what other people are feeling. But spending the same amount of time with a potboiler by Danielle Steel does not have the same effect.
Tom Uytterhoeven's insight:
Too good to be true? Or can literature really save the world? It's an interesting piece of research, considering the claim made by Lutheran theologian Philip Hefner that a revitalisation of culture (i.e. what he calls our 'myth-ritual-praxis') is needed to enable us to find solutions for the ecological problems of Earth. I wonder whether research like this could also be applied to religious narratives – myths, parabels,… – to see what their effect on our psychology is. If literature helps us to connect with other people, would religious narratives (and/or rituals) than help us connect with our natural world, with our cosmos?
See on www.theage.com.au