See on Scoop.it – Cultural evolution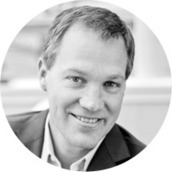 Instit of Cultural Evolution partners inc @mcintoshquotes in Boulder this week2move fwd thr vision. Check them out. http://t.co/GPer5ozpIF
Tom Uytterhoeven's insight:
I do not post about this organization because I want to endorse it in any way. Read for yourself the goals this institution has put forward and make up your own opinion.
The reason a tweet about them intrigued me was that I saw an example of how evolutionary theory gives rise to new(?) ideologies. Or rather: philosophical interpretations of evolutionary theory. That's an important distinction, as becomes clear when you start reading their mission statement. There an 'evolutionary' theory of history is presented which seems to be nothing else than a 'stage theory', confusing the concepts of 'development' or 'change' with 'evolution'.
Is an Institute like this one, trying to give political voice to a worldview that is based on a philosophical interpretation of evolution, an example of what Mary Midgley called 'the myths we live by' (http://www.amazon.com/Myths-We-Live-Mary-Midgley/dp/0415340772)? Or are we returning to the days of Herbert Spencer (http://en.wikipedia.org/wiki/Herbert_Spencer)? I'm not sure, and I do not want to be all negative about what could well be a genuine attempt to do good. But when mixing philosophy (or religion, for that matter) with politics: tread carefully…
See on www.culturalevolution.org